With the implementation of the Conditional Movement Control Order (CMCO) in Selangor, we are pleased to inform we have reopened for physical services since April 2021.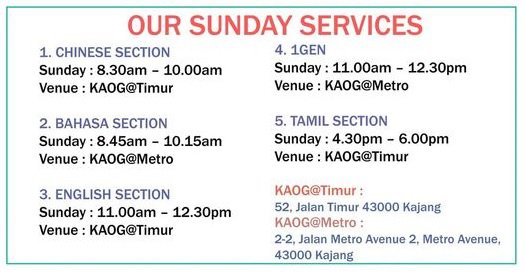 Children Services will remain online until further notice.
1GEN services (youth & campus) Only starts in May (alternate weeks) then June weekly (except first week of the month will be combined with Main service).
As we are only allowed 50% capacity you have to register yourself and your family for every service. So register your seats early to avoid disappointment! Those above 60 and below 12 are not encouraged to attend but not disallowed. Remember to follow all the SOPs during the services to protect you and others. All services will still be live-streamed on Youtube or Church Online for those who are unable to join us on-site.
Admission strictly by pre-registration. https://rsvp.church/r/9P1VTmDB
Please read through all the SOPs and register to reserve your seat!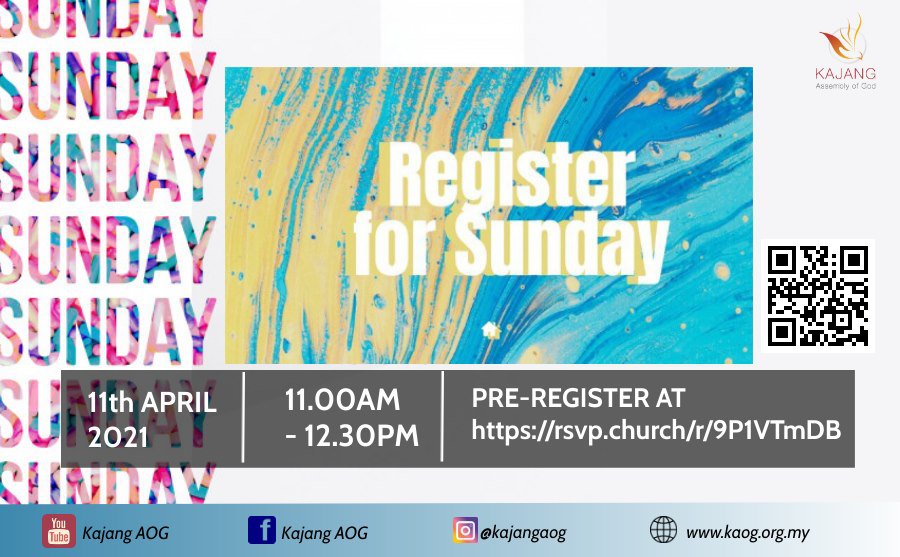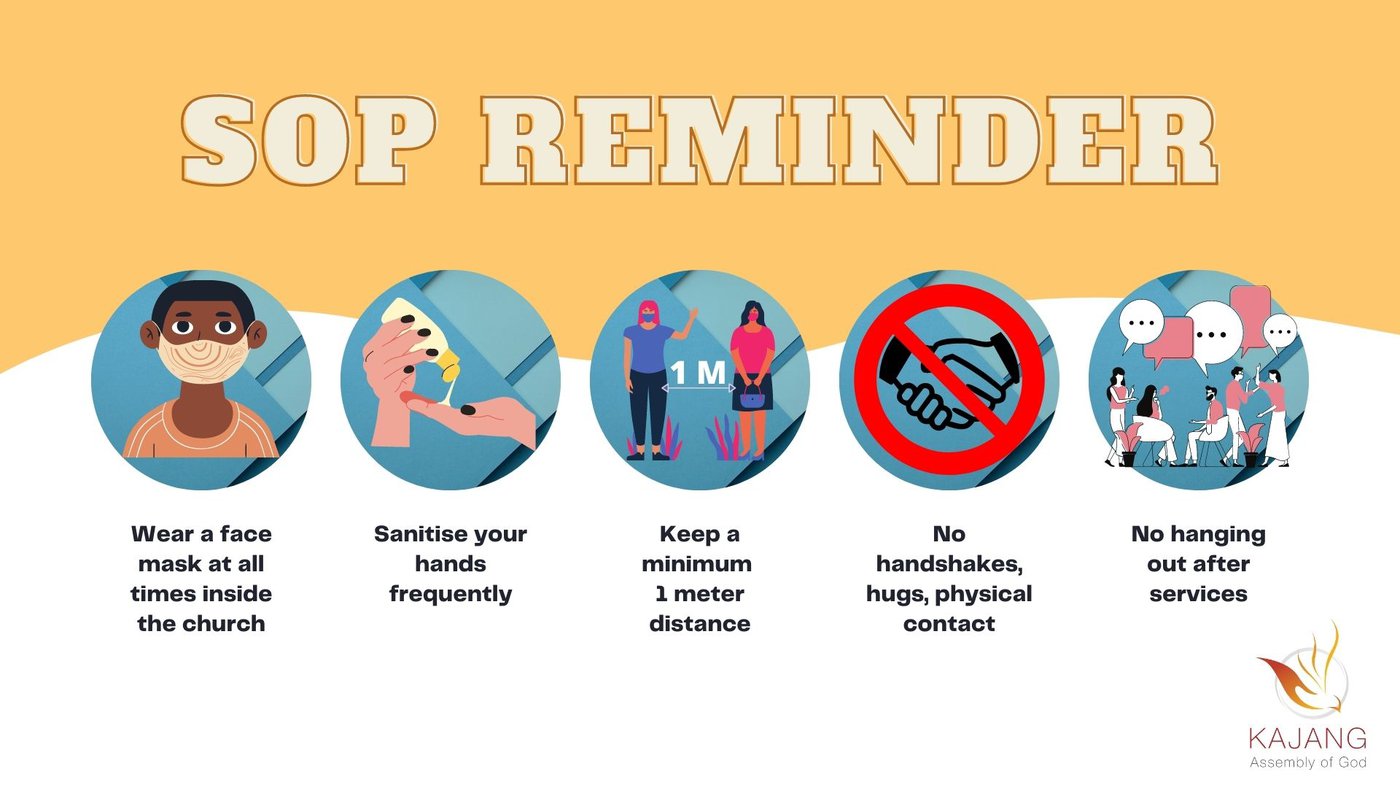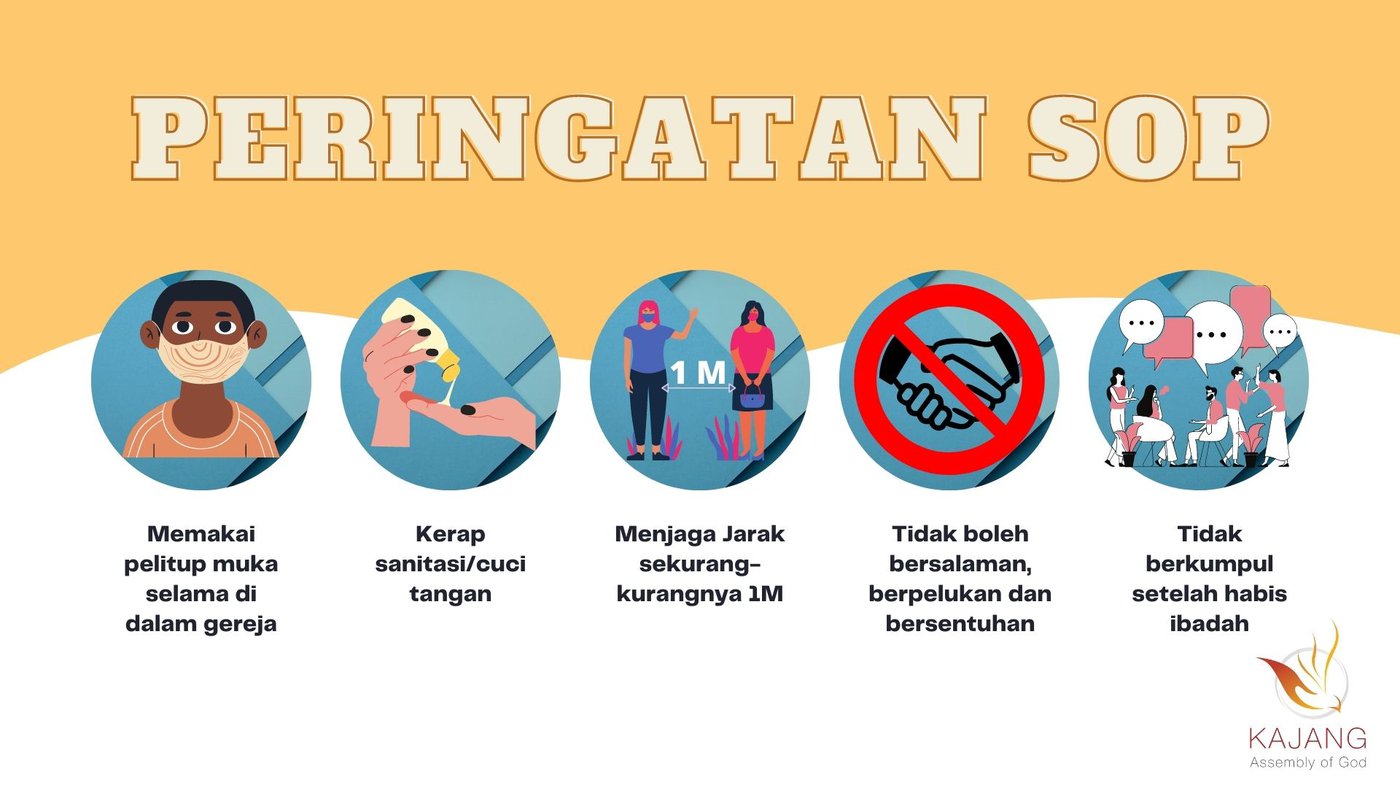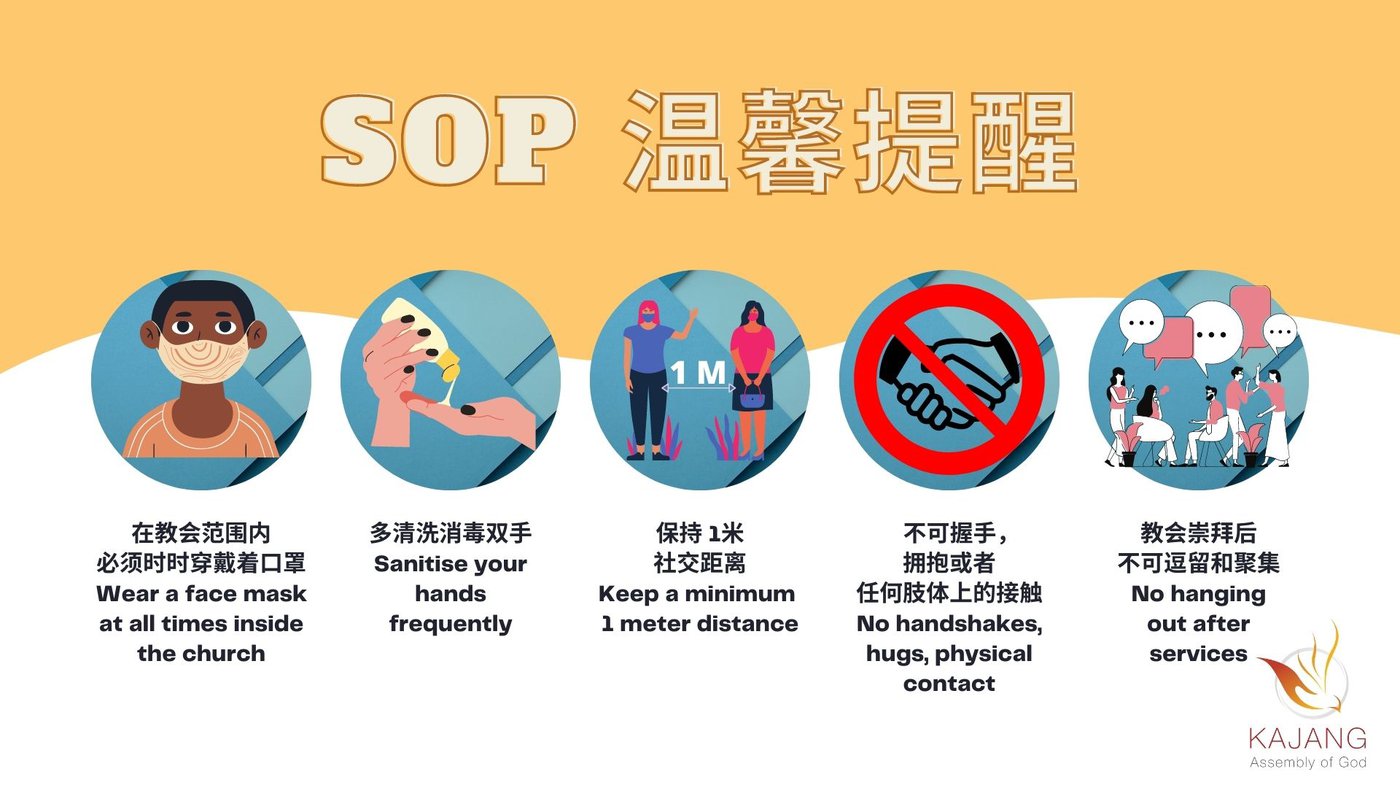 To comply with the SOPs for the holding of religious services:
Wearing of face masks is required while on site.
Hand-sanitizers will be placed at designated entrances.
The recommended distancing guideline of 1 metre will be in place, including between seating. Do not sit on the chair with the 'x'.
Temperature check will be carried out prior to entering the building.
Mysejahtera need to be checked in at entrance.
Stay home if you are unwell.
On 1st week of each month, Holy Communion in prepacked form will be given out at the entrance, please collect before service starts.
To Enter:
Doors will be open half an hour before services begin.
Entrances – Main Entrance to the Main Sanctuary.
Present your email of your registration to the usher during the temperature check.
Admission strictly by pre-registration.
To Exit:
Giving is contactless and will be done at the end of the Service in Offering Boxes at the entrance and exit, or via TNG and bank transfer.
There will be 2 exits at the Main Sanctuary of KAOG@Timur and 1 exit at KAOG@Metro.
Follow the leading of the Service Director as you leave the sanctuary.
Mingling at the surrounding of the church premise is not allowed.