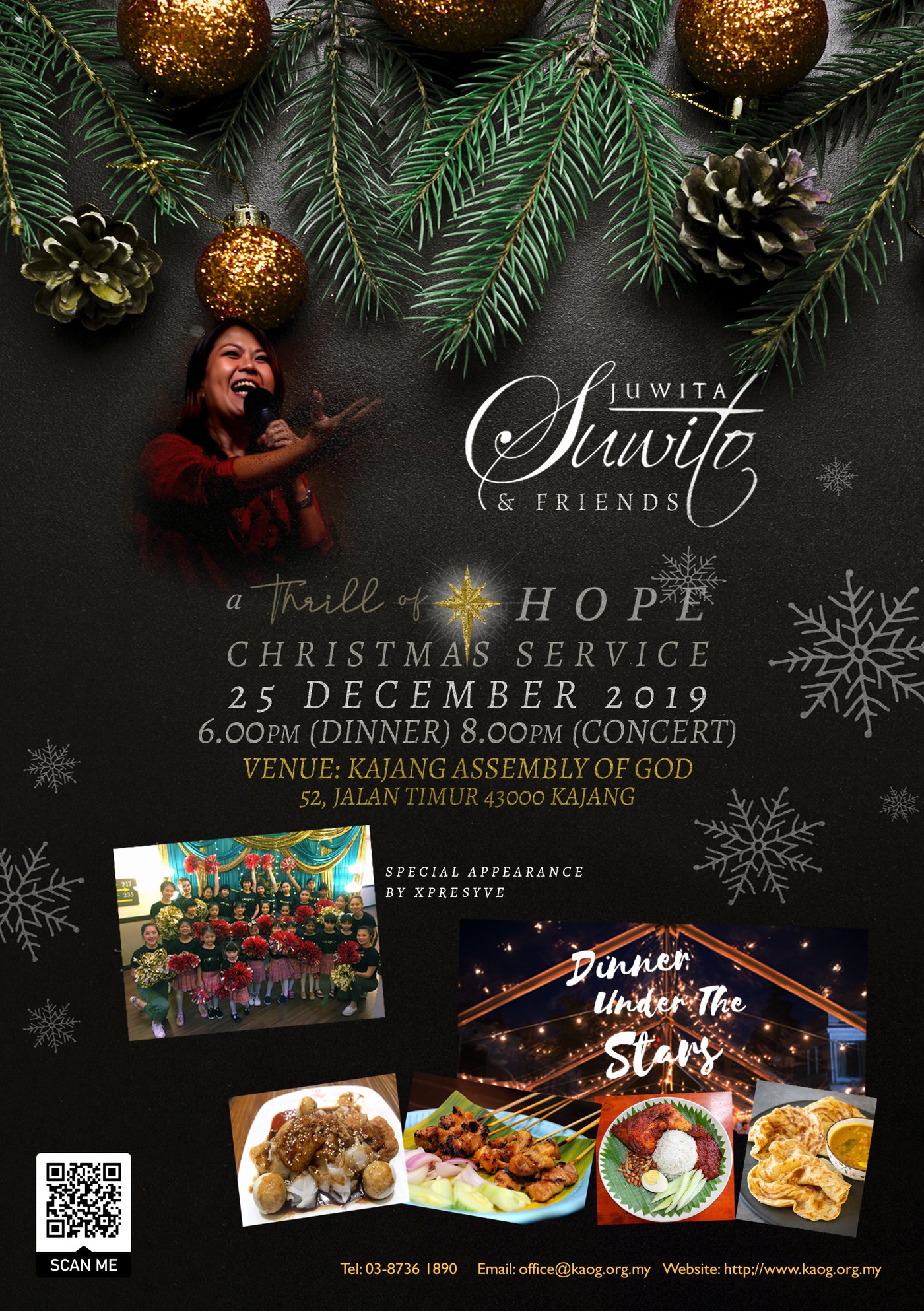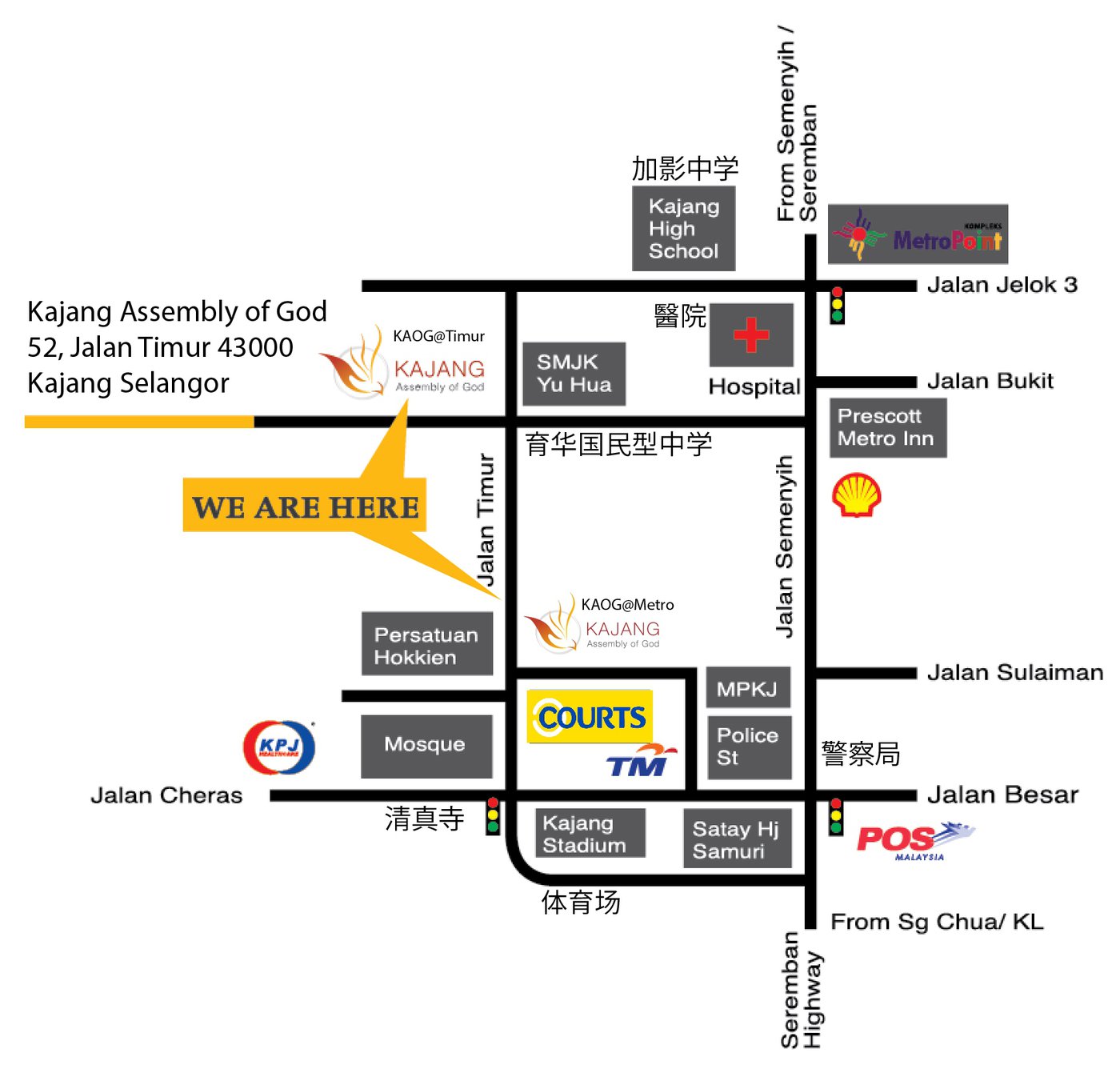 We are thrilled to have Juwita Suwito and Friends joining us this Christmas 25th December 2019 in Kajang Assembly of God.
Come and be inspired by Juwita Suwito, a singer-songwriter, vocal coach and a much sought-after performer as she sings for you and share her testimony during this Christmas. Sit back and relax as she weaves words and music to form beautiful tapestries of stories that tug onto heartstrings, and lends her voice to songs with a sweet honesty that is packed with confidence.
Juwita will share with us not only her award-winning songs and music, but also her story as she performs. Have an encounter that may give you a brighter outlook to 2020. You'll find it when you get here.
Make a date with us on 25 December 2019 and be our guest for dinner.
The celebrations will start from 6pm with dinner under the stars, and entertainment from Choir70, KAOG's special Christmas Choir. Be sure to come with your family and friends to enjoy Kajang's best hawker offerings such as Kajang Satay, Chee Cheong Fun, Nasi Lemak, and more!
Concert proper will start at 8pm with award winning Malaysian vocalist Juwita Suwito and Friends so come early and enjoy a beautiful and meaningful Christmas. Special guests will get to collect a gift after the event.
For more information, feel free to call us at KAOG Office 03-87361890.
Invitation flyers can be collected in KAOG from November onwards.