What is Connect Group?
A connect group an apostolic community where people are encouraged, built up and released to fulfill the ministry of reconciliation. A place where meaningful friendships & relationships are established to support one another while serving God.
Meets on 2nd and 4th Fridays @ 8.30pm in various homes. Come journey with us.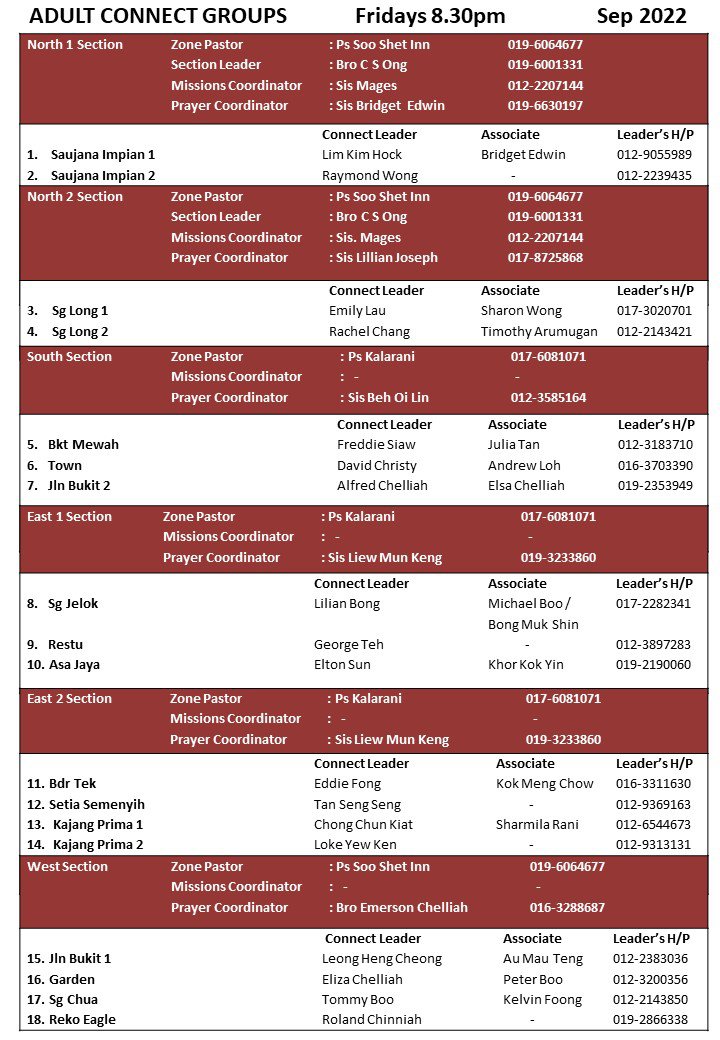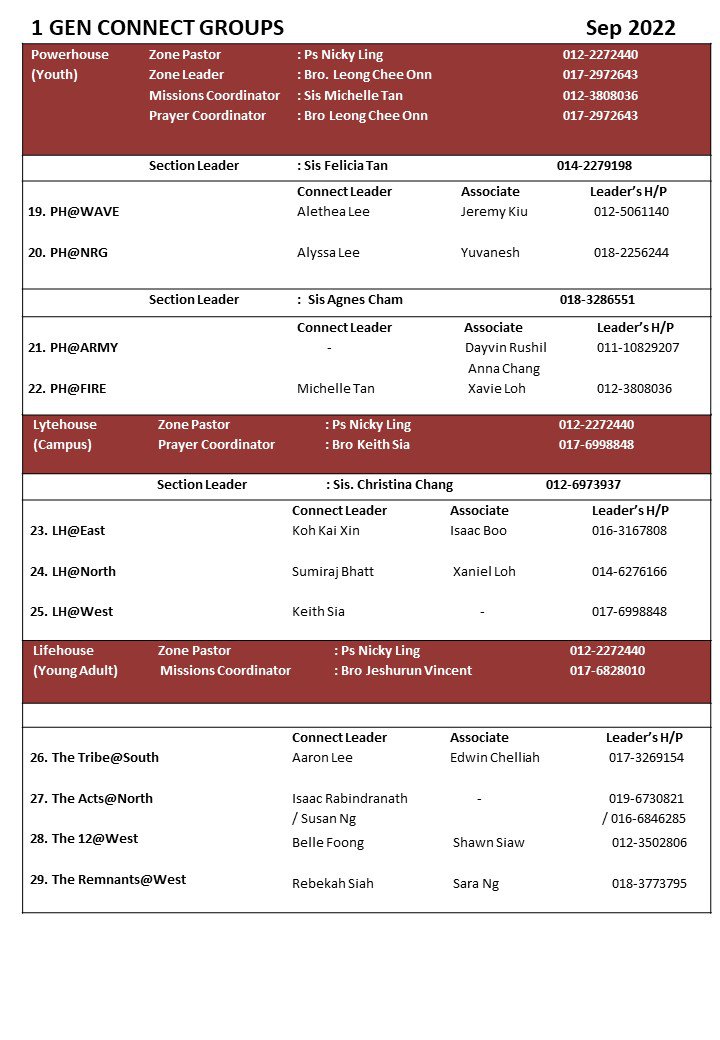 Adults communities come from a good mix of more seasoned and mature Christians who have the heart and the calling to build solid family foundations and lead young families deeper into healthy relationships. If a family-orientated community is what you're looking for, check them out to find a family, or a home that is waiting eagerly for you.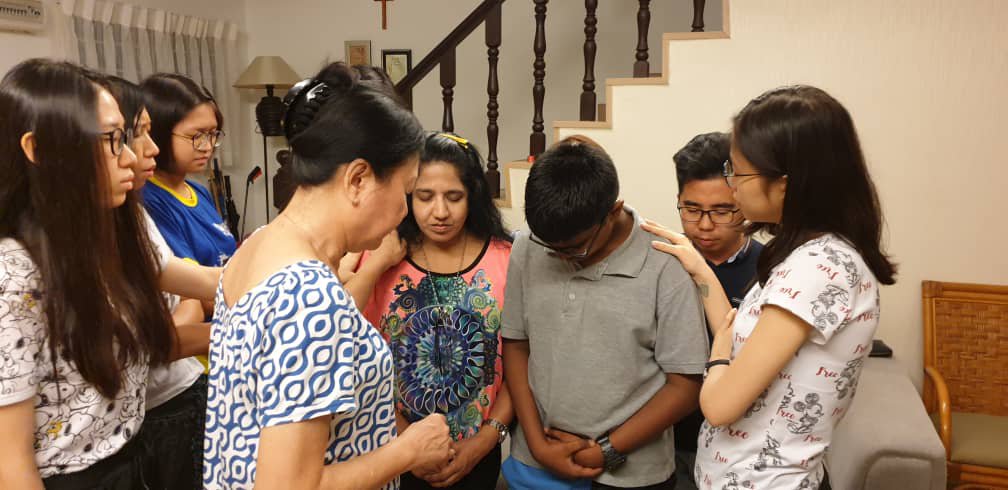 Led by brother George Teh, this community comprise of young adults to adults. Meeting weekly at 8:30pm on Friday. Their motto "come hungry!". Community is the very heart of this Connect . Contact brother George at 012-3897283 to visit or join them!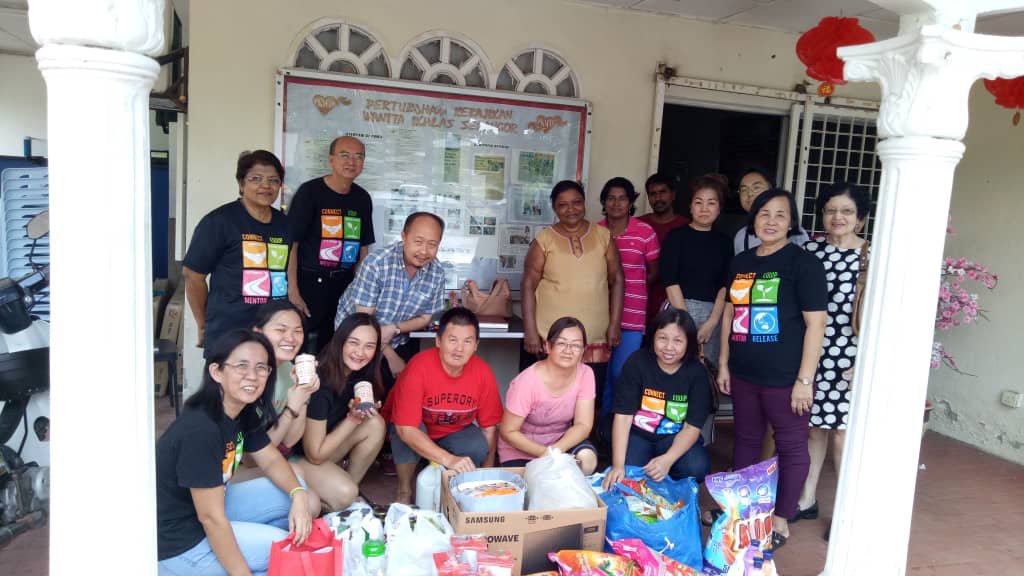 Sg Jelok community are active not only in social welfare activity, they are also actively serving in church's ministry such as healing rooms, prayer movements and connecting people. We are passionate to help people to know Jesus and we are a Connect group that constantly encourage each other to be present in people's life. The study of Word of God is the core of this community. To know them more, contact Lilian 017-2282341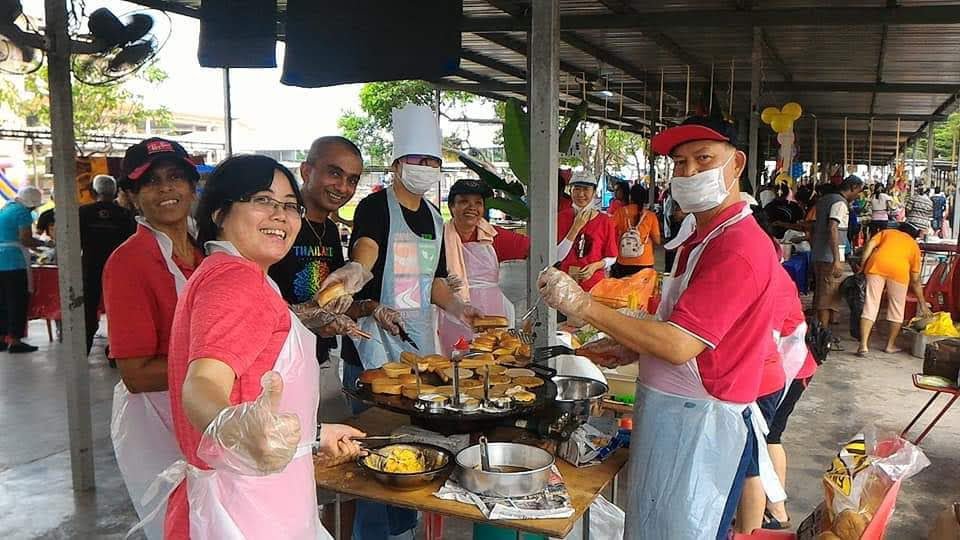 Hi we are Town Connect ! The 11 of us are made up of a diverse age group – from 20s to 70s. We do have a unique composition, we have learned how to relate to one another even though we have plenty of differences to speak of. Most of us are working professionals. We meet in different homes every week and once a month, we will visit our oikos to bless them and their families. Our members often go out for meals together too.
Contact David: 016-37033390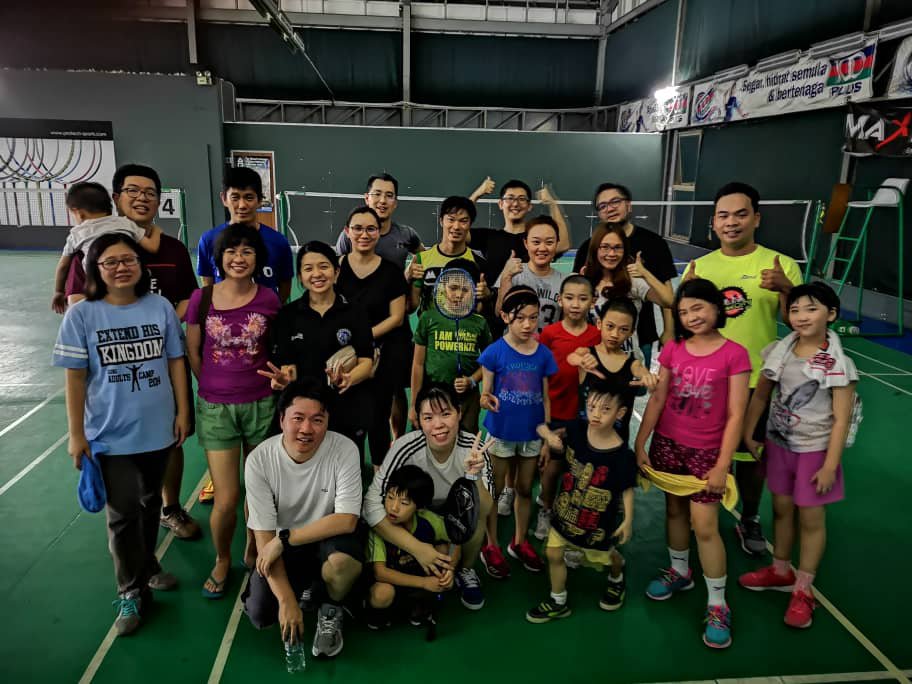 These bunch are young families that knows how to have fun! Other than work, they make it a priority to build each other up whether in workforce or building family. Most of them are actively serving in KAOG. If you need a family that embraces both work and children well, this is your home! Contact Yew Ken at 012-9313131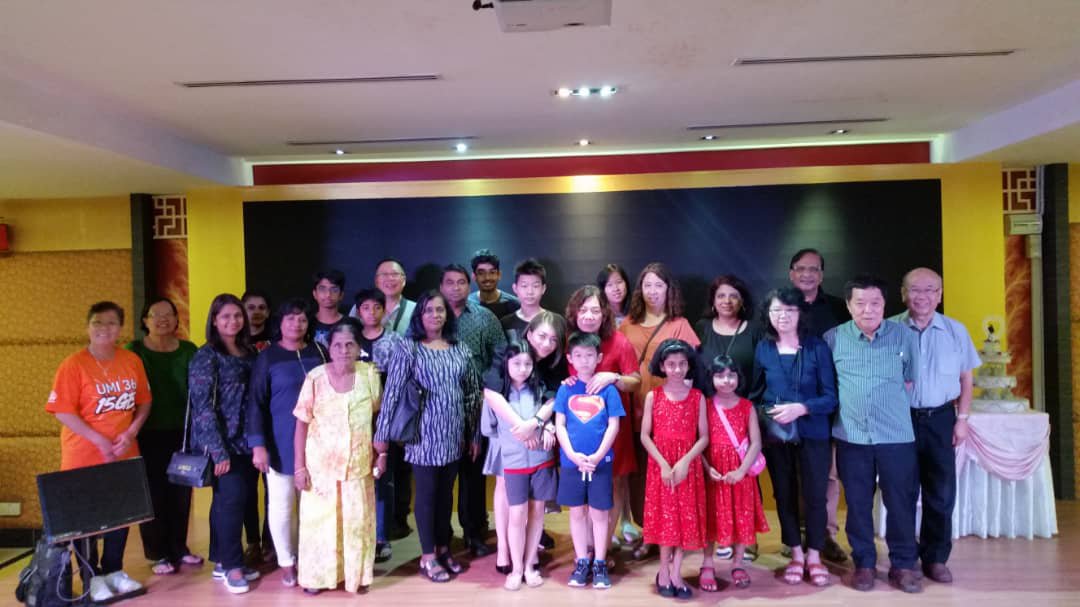 Intercessory prayers, petitions and praises to the Lord is the motto of this Connect . Every week there are powerful testimonies of the faithfulness of God. With our without music instruments, praises never cease from their lips
Contact Lim: 012-9055989
The Lifehouse (Young Adults)
Lifehouse consists of enthusiastic young adults whose aim is to cause the environment around them to be immersed in God's grace, mercy and righteousness. The focus of this group of young people is especially in the public arena as they spend most of their time at the workplace. Join them to make the vision of nurturing nations to a better place come true!!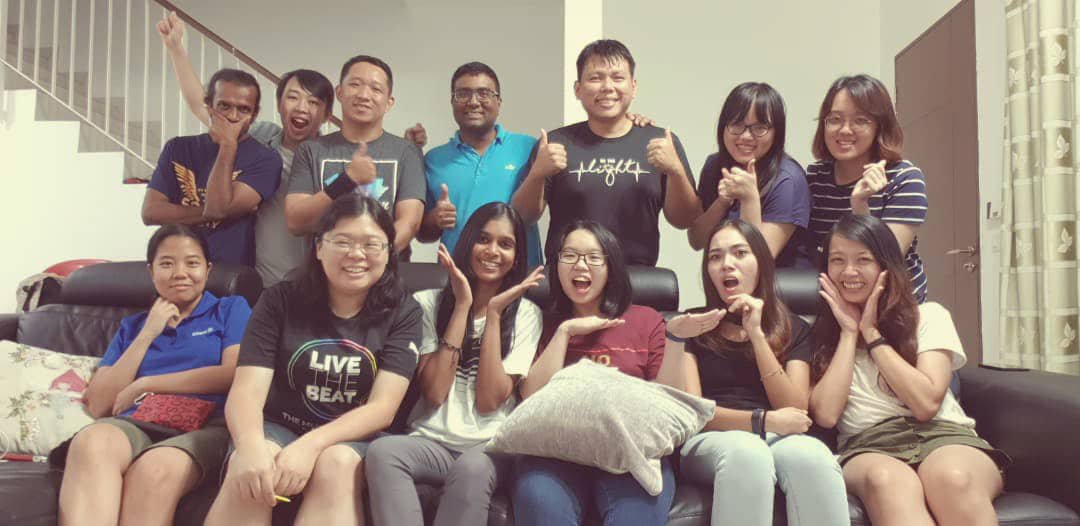 Reaching out touching lives is the banner of this community! They are a very exciting, energetic and witty bunch of people who is on fire for God to be involve and journey along with anyone that God sends their way! Join Isaac, Susan and the YA2 family join to experience and share the love of God
Contact Isaac: 019-6730821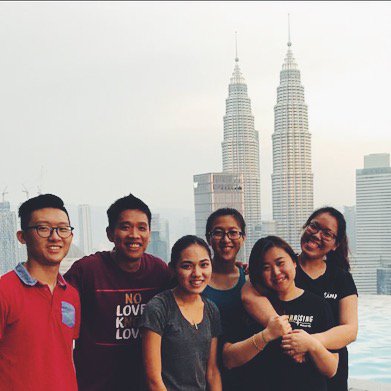 The12 are working young adults that place their heart on serving people around them in the marketplace. They empower and encourage each other to extend God's love and grace faithfully, wherever they are placed. Give Belle a nudge at 012-3502806 to join them to light up the cities!
LyteHouse (Campus)
LyteHouses are campus communities that set out to help students to settle in the new environment and make them feel at home through new communities! Led by young leaders, the dynamic energy of LyteHouses is contagious!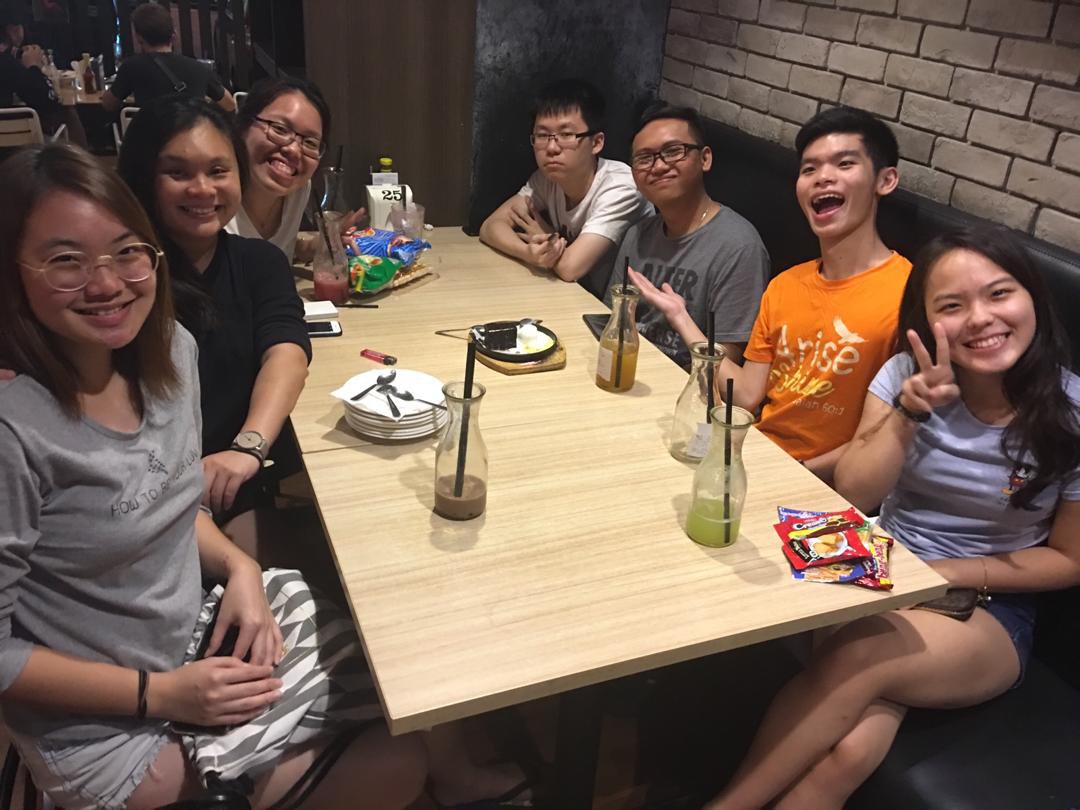 Hello people!! We are campus students from different universities from the west region of Kajang such as IUKL, UCSI, and more. We choose to love one another because God first loved us, which is why we are determined to share His love with everyone around us! We support each other in practical actions and prayer. Let us drown you in our persistent love!
Contact Christina Chang 0126973937