Church is Reopening August 2, 2020. However, services will be livestreamed. Do follow us on youtube.com/kajangaog and facebook.com/kajangaog for latest streams.
See you this Sunday!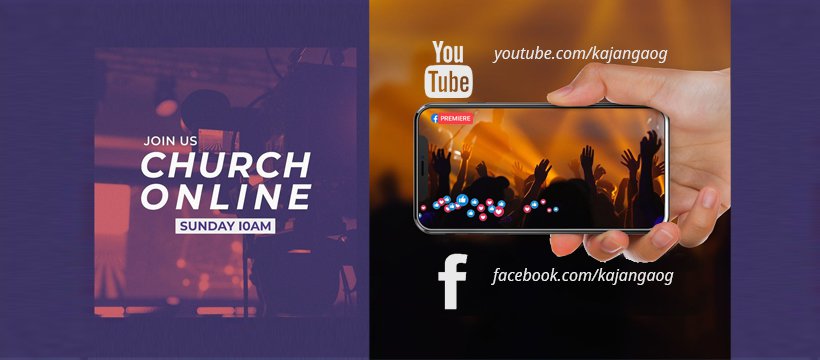 Live streams this week August 2, 2020.
No children church online for the first week of the month except for Tamil Children church at 11.30am. Join us next week August 9th.


Announcements